About Us
Social Responsibilities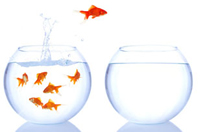 As a corporate organization, the school has donated T-shirts, clocks and stickers to Obonu F.M. for its development. The school also gives free tuition and text books to brilliant but needy children. This is because the school is located in a middle-class area and this scheme is intended to shoulder responsibilities of their parents. The school also donated items (sugar, milk, toilet rolls etc.) to the Black Queens and Accra Hearts of Oak.
The school is also the only school that stood in for all the children in Ghana and donated to the National Team; the Black Stars, a decorated football and a signed flag when they were going for the World Cup in Germany.
The school undertakes clean-up exercises every three months and has also erected refuse containers at some areas in Kaneshie and Lartebiokorshie district.
Finally the school is first to come out with the Teachers Awards Scheme.
Sponsored Programmes on Radio
1. The school also sponsors the Sharp Brain Quiz for J.S.S. students and also sports on Top Radio
2. Kingkaro Drama Group on Hit F.M. to sensitize the public on national and moral issues through drama.
3. Islamic Vibe on Vibe FM. to educate our brother Muslims.
4. Word of Inspiration and News Paper Review on Radio Gold.
5. Asenta on Vibe F.M.
6. News on Channel R.
The main aim is to make education affordable for all parents.